There are so many religions followed in India and according to the scriptures of those religions, it is declared that in this universe sexual and related activities could be performed only between a man and a woman and also it is almost impossible and unimaginable to think about other gender enjoying this right. But in the recent past, we are the witness so many relations wherein families are made not because of a man & a woman, but a man & a man or a woman & a woman. But there is one problem with these families, they are neither accepted by the society and nor they can stop the society to treat them as a miscreant. These people who make sexual relations with the same gender or are bisexual, transgender are known as LGBTQ wherein L stands for Lesbian, G stands for gay, B stands for Bisexual, T stands for Transgender & Q stands for Qeer.

The LGBTQ community has faced discrimination on a day to day basis and still are facing.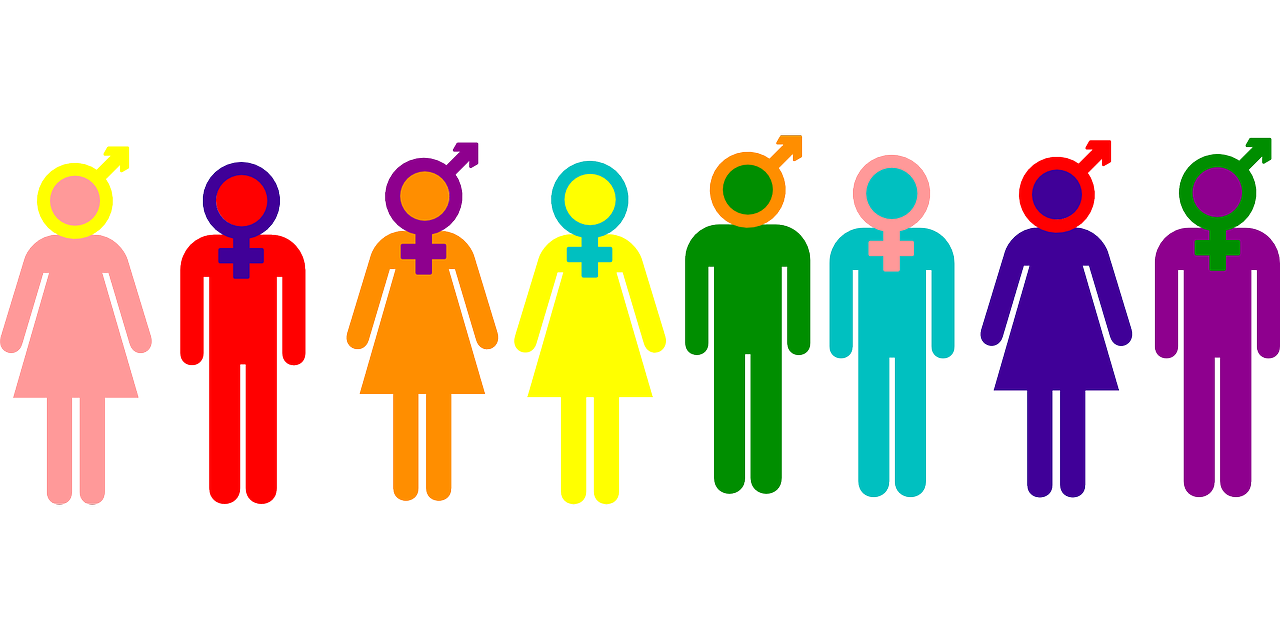 But, rays of hope always clear clouds of darkness and it happened with LGBTQ's also. In the recent judgement of

Navjet Singh Johar v. Union of India

[1]

,

2018 the Hon'ble Supreme Court held that Sec. 377 of IPC is unconstitutional and hence the provision is struck down. Sec. 377 is a very infamous provision which defines "Unnatural offenses" in IPC. According to this article –
"Whoever voluntarily has carnal intercourse against the order of nature with any man, woman or animal, shall be punished with imprisonment for life, or with imprisonment of either description for the term which may extend to ten years, and shall also be liable to fine.
Explanation:
Penetration is sufficient to constitute the carnal intercourse necessary to the offense described in this section."
But before this landmark judgement, India's LGBTQ's community had to struggle a lot for their rights. The various human rights organization had come up to raise their voice. This battle has a very long history which will be discussed in this article.
ORIGIN OF INFAMOUS SEC. 377 IPC-:
The infamous sec. 377 of IPC has its origin from the time of Britishers. When Britishers were ruling India, they had made similar provision regarding " Unnatural Offence", which was drafted in the Buggery Act of 1553. The main purpose of the Act was to criminalize, bestiality, anal penetration or in a broader term we can say homosexuality.
Then in 1828, this act was repealed and replaced by the Offences against Persons Act, 1828. This act is considered as an inspiration of current Sec. 377 of IPC as it broadened the definition of Unnatural sexual acts and also held the provision of easy criminalisation of homosexuality. After inspiring from this, in 1838, Thomas Macaulay had written sec. 377 for Indian which brought its effect from the 1860s & still applicable in India.
But in 1861, the act of 1828 was repealed and replaced by the Offence against persons Act, 1861 and finally in 1967, the homosexuality was decriminalized by the U.K govt. Ironically, the sec. 377

came in India due to British govt. but Britishers had repealed it very soon but in India, we were still following it.
BEGINNING OF STRUGGLE IN INDIA-:
As anyone belongs to LGBTQ community suffers hatred and discrimination right after his birth but the actual struggle to get equal rights and the struggle of the fight against in-discrimination was first initiated in 2001, when an NGO, Naz Foundation has filed an appeal in the Delhi Court demanding the decriminalization of sec. 377 and equal rights to LGBTQs. But unfortunately, in 2003, their appeal was not entertained by the Delhi High Court, as according to the Court, the petitioner( Naz Foundation) had no standing or locus-standi in the matter. Aggrieved by this, the petitioner had challenged the judgement of Delhi High Court, to the Supreme Court, and fortunately, Supreme had directed the Delhi High Court, to take the matter and look into it.
This led to final & historic judgement

[2]

made by the Delhi High Court, in which Chief Justice Ajit Prakash Shah & Justice S. Muralidhar pronounced the decriminalization of homosexuality and also decided to make this judgement in force until the Parliament amends the Sec. 377.
But, this was not enough as it was the judgement of High Court, not the Supreme Court and people were not ready to accept this and according to them, High Court had no power to rule upon this matter. So again, an appeal was filed to the Supreme Court challenging the Delhi High Court decision & finally on 11th Dec. 2012 the Supreme Court reversed the judgement of the High Court stating that " power to amend the laws are with Parliament & not the High Court & therefore the High Court's judgement was unstable"

[3]

.
Followed by this various leaders supported the judgement whereas many were against it. The Congress leaders Sonia Gandhi, Rahul Gandhi and Shashi Tharoor were also against this judgement , so they decided to introduce a private member's bill in the Parliament. The bill was introduced, in 2015, by Shashi Tharoor twice but both the time it was rejected.
When nothing was working out, Naz foundation again filed a curative petition in the Supreme Court, and on 2nd Feb 2016 the then Chief Justice of India T.S Thakur said that all the curative petitions will be reviewed by the five-member Constitutional bench.
Then in 2017, while giving Puttaswamy judgment

[4]

, which was related to Right to Privacy, Justice Chandrachud observed the 2013 judgement of Suresh Kaushal v. Naz Foundation [5] as incorrect and expressed his disagreement with it.
After this long battle, finally on 6th September 2018 the five- member constitutional bench including CJI Dipak Misra held in the case Navjet Singh Johar v. Union of India

[6]

that the sec. 377 is unconstitutional and homosexuality is decriminalized but it will criminalize non consensual sex, bestiality or sexual activity with minor.
One more advantage is that, due to such sexual activities there was more chance of spreading HIV/AIDS and due to social stigma and due to the fear of social boycott no of such persons could come in front for their treatment, but now then can easily use their right and can rid of such diseases without any legal objection ( as social acceptance is still a matter of concern).
Better late than never, although India took so much time to bring this change because as a human being they shouldn't even have to fight for their rights, these should be given to them right from their birth but still its revolutionary in its own way. The joy of people from LGBTQ community and people from other background who always took their stand is at par. They got their legal rights, but now the question is when they will get their social rights.
1 On 6th Sep. 2018, Retrieved on 9th Sep. 2018.
3 Suresh Kumar Kaushal v. Naz Foundation, on 11th Dec. 2012, Retrieved on 9th Sep. 2018.
4

On 24th Aug. 2017, Retrieved on 9th Sep. 2018